Stand-Up Comedy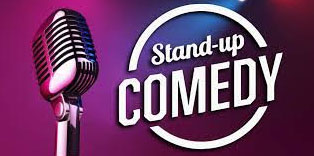 If you're hosting a private party, business function, award ceremony, fund-raiser, retirement dinner, holiday party, birthday, or any event where you want everyone to laugh, Harry Freedman offers clean, tasteful stand-up comedy at its best.
Whether you want straight stand-up, an emcee, or his personal specialty of customized put-ons, Harry will provide everything including sound and lights for a great show at a budget you can afford!
Harry has appeared as a stand-up comedian on Carolines Comedy Hour with Richard Jeni, Standup Spotlight with Rosie O'Donnel, and Comedy On the Road with John Byner.  Harry can also be seen at theaters as Ray Romano's opening act.
As a public relations firm principal, I am often asked by clients for assistance in making their special events more effective, fun and memorable.  I recently hired Harry to perform at a holiday dinner in New York City for a client of mine, a New York Metropolitan area credit union.

He was a huge hit; the audience was engaged and laughing the entire time. Harry helped to make a typical holiday party something memorable and special for those in attendance.  My client was pleased and this helped me to build my relationship with them.

If you are looking for a quality and funny addition to your corporate event, party or trade show, I recommend Harry Freedman.
Harry worked around our theme and knew the audience he was playing to. We laughed hysterically. Some still think he is a doctor. I highly recommend him.
I am still laughing when I think about your event for my Christmas Eve party. You were so awesome. All my guests commented how much fun it was and suggest a 'do over" for next holiday.
Harry Freedman performed for the Great Neck Temple. We had a crowd of about 130 people both women and men. I have never heard so much laughter at a comedy performance before. Everyone had a great time listening to Harry's jokes during his entire performance.

Harry Thank You, Thank you for helping us make our event so memorable.
Thank you Harry for making me look like a genius at our annual holiday party. Harry coordinated an entire show and performed with comedians Chris Roach and Davin Rosenbatt, as MC. This was the most amazing night of laughter and fun many of us have ever had at any event. You exceeded all expectations. All I can say is Talent! Talent! Talent!
When we decided to go forward with a comedy show for our North Fork Chamber of Commerce, we really had no idea what to expect. To say that we were thrilled with the results would be an understatement. Your comedians, including yourself, were too funny. Everybody was talking afterwards about how wonderful an evening it was and, I would say, many of our members were literally tired from laughing so hard.

What really impressed us was the show was not only entertaining, but also classy and professional. Your comedians were all smart, clever and kept their material tasteful, so that everyone was thrilled to have been part of such a magical night.

We can't thank you enough for putting together a great night of entertainment (and your act was also hilarious) on such short notice and delivering such positive results. We are certainly looking forward to doing more shows with you in the future.
Well, its two days after Temple Or Elohim's Comedy Night and I'm still getting calls and e-mails all saying how much fun the evening was!  Everyone is thanking me for the great show, and as much as I'd like to take the credit, I had to tell them that all I did was make a phone call and you put it all together.

All the acts that performed were really funny, personable and tasteful. Your doctor shtick had everybody "in stitches".  Many in the audience still aren't sure if you are a real doctor or not! It was a terrific show. Thanks for a great evening, but now we have to find a way to top it for next year.
That was a great show! When we hired you to bring in 3 comedians, we expected to have an entertaining evening, but we did not expect the level of entertainment that you delivered. Every act was just incredibly funny, extremely tasteful, and had us all laughing hysterically, even with an audience age range that went from the 20's to the 90's.

I want to thank you for a wonderful night. I would recommend you to any group, club, association, or private party that wants to have comedians that rock. I cannot remember our members laughing this hard at any event we've ever had before.

When you first met us and proposed a comedy night, we were frankly, a little wary because of past experiences. Well, let me just first say that it was a pleasure working with you before the show, and then watching you, on the show, was a revelation.

I think the key is that you brought in 3 comics, including yourself, who are all seasoned professionals. We are looking forward to having another 'comedy night' very soon.
That was an unbelievable comedy show! We've been getting emails and comments from so many of our members and they all said the same thing: they loved it! Many said it was the best show they've ever seen.

As you know, our residents are over 48 in age and they've pretty much seen it all. But the combination of you, along with the 3 additional comedians you brought in was a perfect blend of different styles and fantastic comedy. Every one of your acts connected with our crowd in their own unique way, so the bottom line was that our audience never stopped laughing. Many folks who don't usually laugh at all were in tears from laughing so hard.

Thanks again for putting together a great show. We look forward to working with you on the next one with a new group of comedians and you again at the helm. I highly recommend that any group looking for a great night of comedy consider your services either individually or for a whole show.
Comedy Nights With Harry & Friends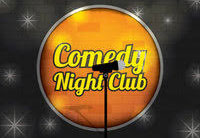 Harry will produce a full-length comedy show for any group that wants to have a great night of fun! This includes business functions, holiday parties, country clubs, commerce chambers, civic groups, fundraisers, condos, and more.
Harry handpicks from the top comics in the tri-state area to get the very best fit for each audience.
PARTIAL LIST OF VENUES HARRY HAS PERFORMED STAND UP
The Mirage (Las Vegas)
The Tropicana (Las Vegas and Atlantic City)
The Borgata (Atlantic City)
The Venetian (Las Vegas)
Sunrise Music Theater (South Florida)
Westbury Music Fair (Long Island NY)
Carolines
The Comedy Cellar
The Comic Strip
Dangerfields
Catch a Rising Star
The Improvisation and many more.
STANDUP COMEDY ON TV
Carolines Comedy Hour with Richard Jeni
VH-1 Stand-up Spotlight with Rosie O'Donnell
Comedy On The Road with John Byner
America's Funniest People